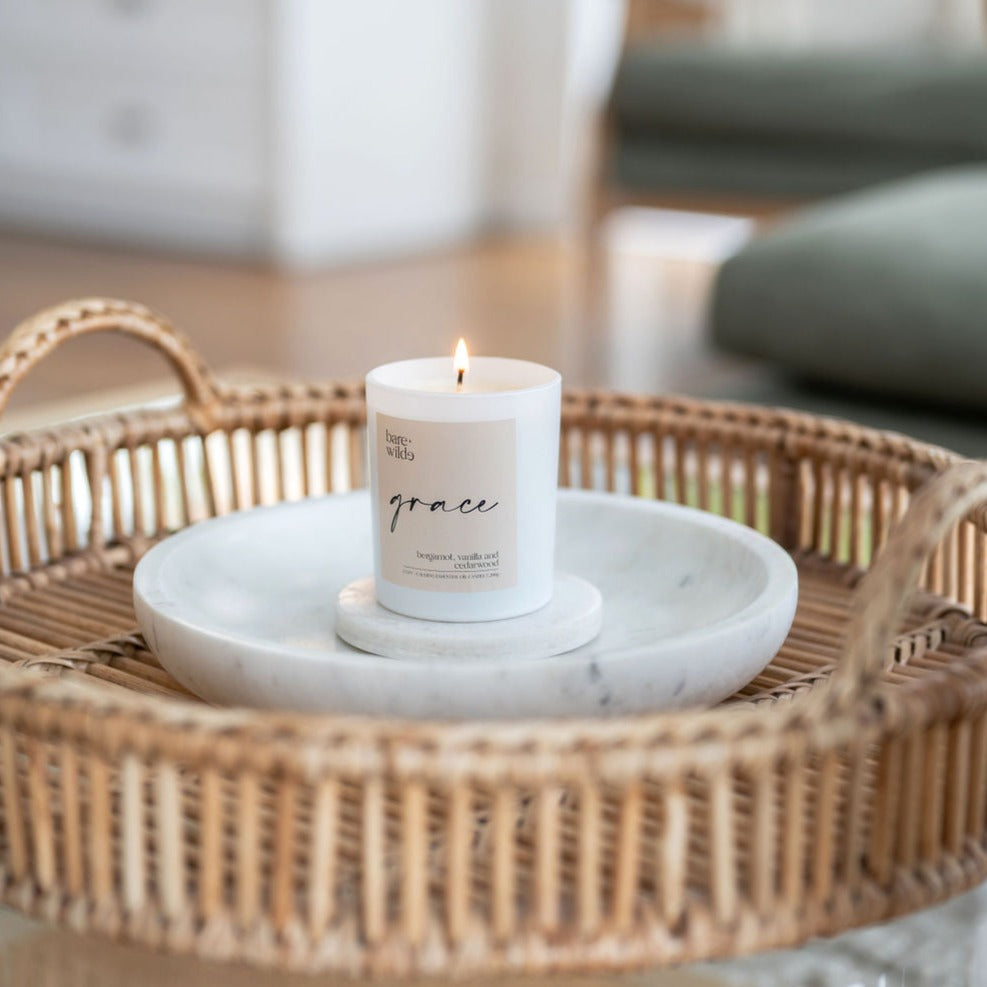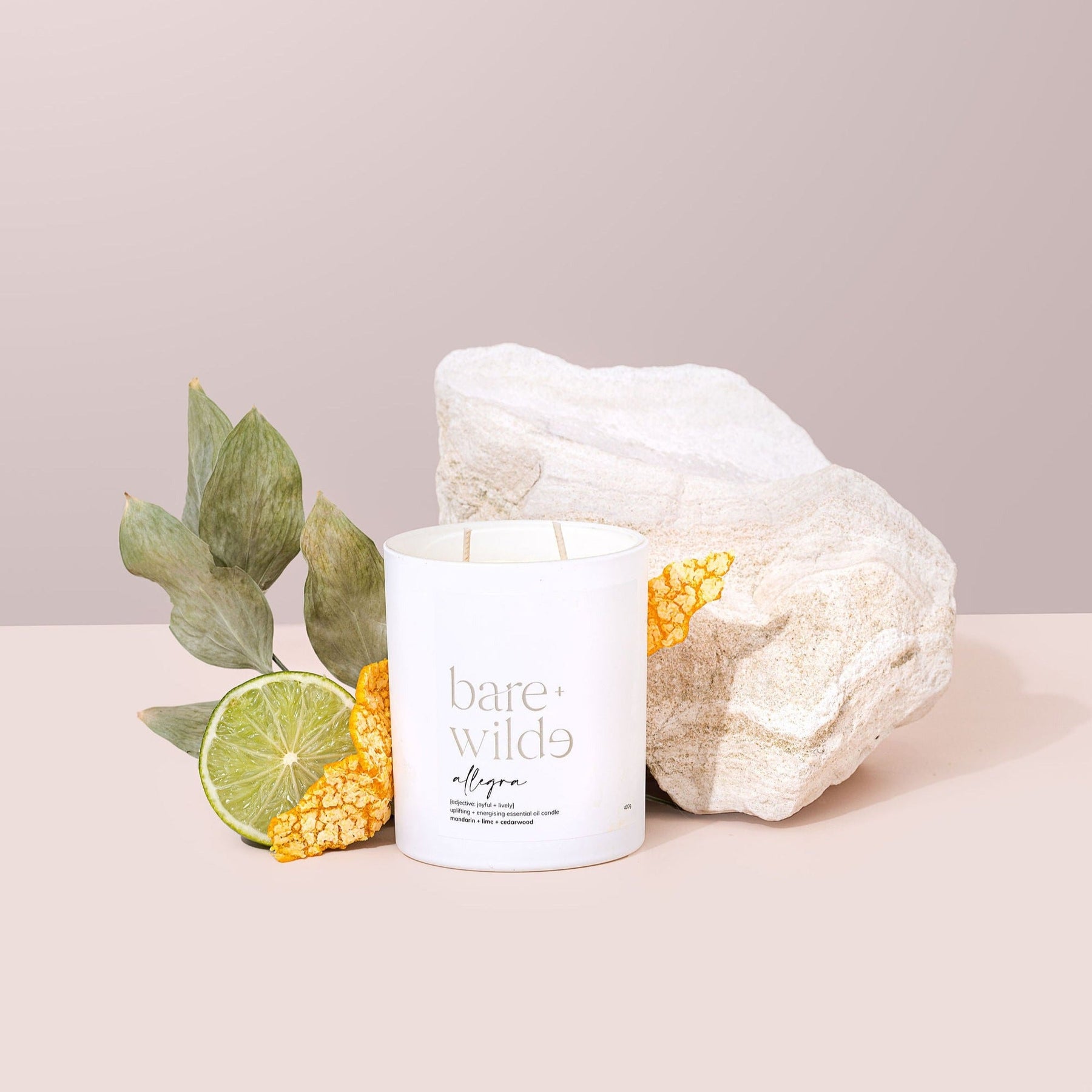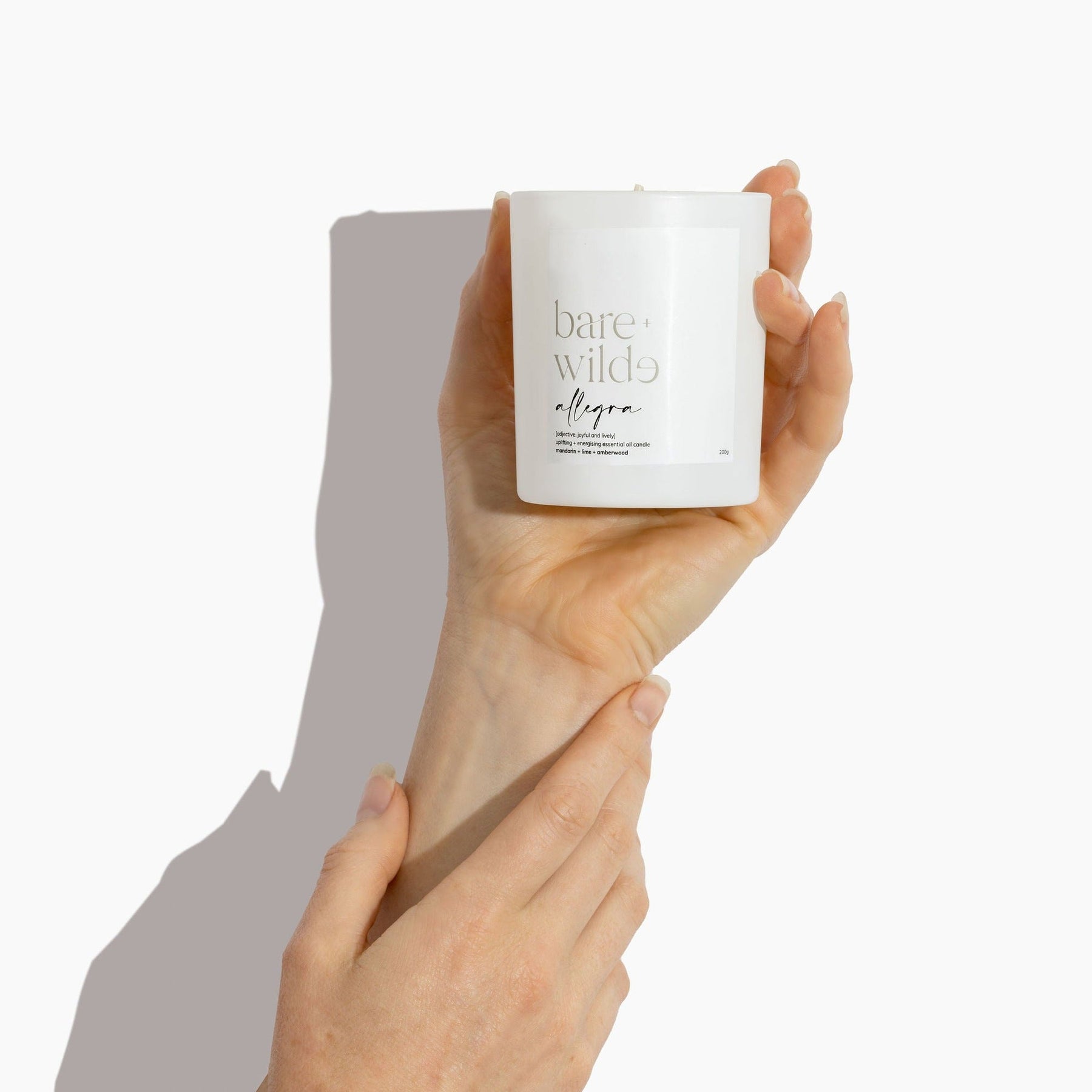 Grace: Natural Soy Candle with Vanilla, Bergamot and Cedarwood Essential Oils
Made In Australia

Cruelty Free & Toxin Free

Sustainable Packaging
Plant a tree with each box sold
Grace is a cosy and revitalising soy candle infused with pure essential oils inspired by a warm cup of Earl Grey tea. This cozy winter blend is designed to revitalise your body, mind and soul in the cooler months.

Made with vegan-friendly and natural ingredients, infused with powerful essential oil blends curated with an essential oil expert. Add intention to your self care ritual by pairing this product with an Add Goodness candle gazing meditation.

Scan the QR code on your product to access our candle gazing meditation.
ecosoya wax, bergamot essential oil, vanilla essential oil, cedarwood (himalayan) essential oil
1. Trim wick to 5-7mm before each lighting.
2. Light your candle about 15 minutes before your self care ritual. Allow your space to fill with its powerful and beautiful scent. Set your intention.
3. Enjoy our portal of intentionally curated self care rituals. Access your guided ritual via the QR code on the product.
4. Keep wick trimmed short to ensure long burn time. Do not burn for more than 4 hours at a time.

All orders are dispatched the next business day. For WA customers, your order is estimated to arrive within 2-5 business days depending on distance from Perth CBD. For customers outside of WA, your order is estimated to arrive within 5-10 business days.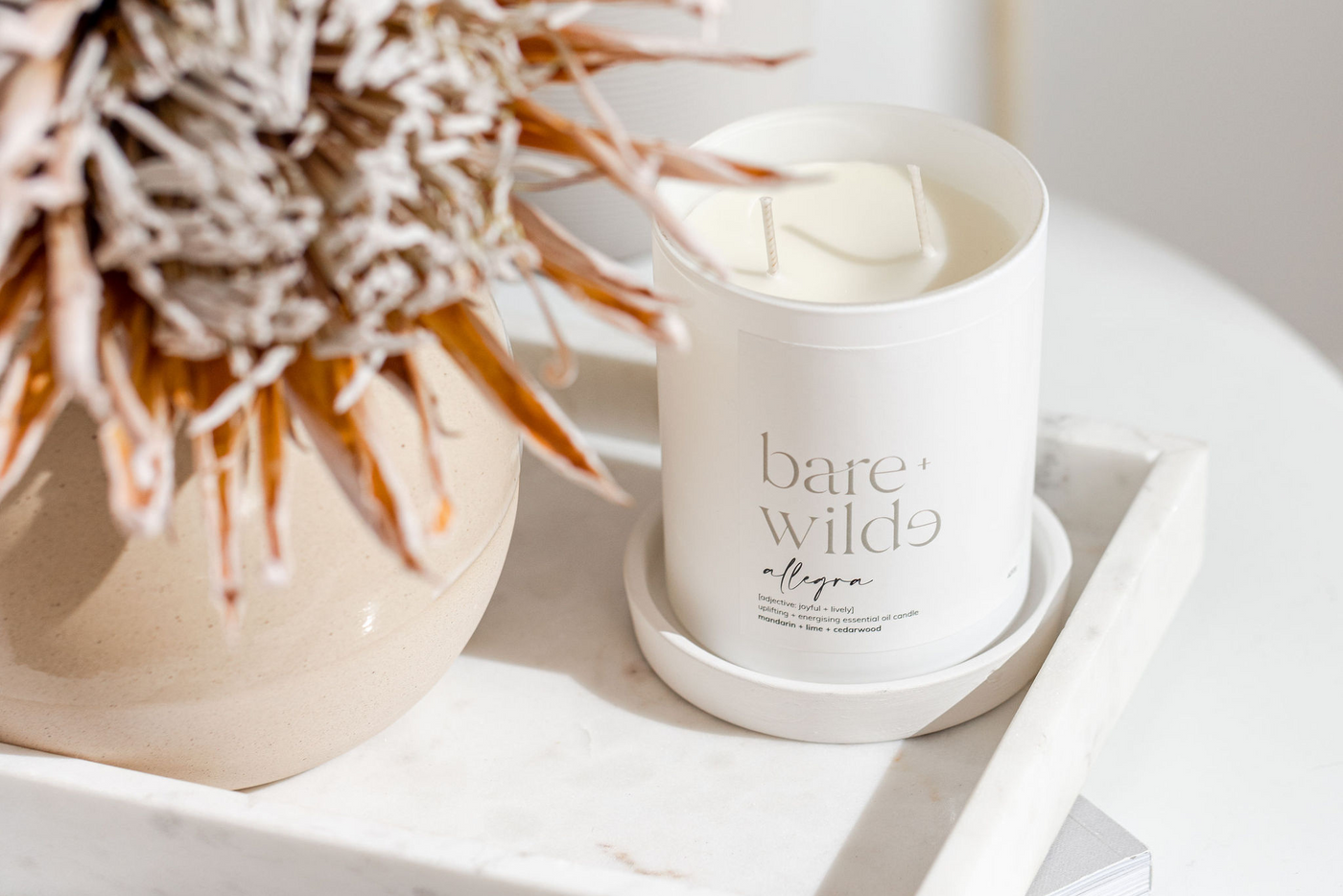 Grace: Natural Soy Candle with Vanilla, Bergamot and Cedarwood Essential Oils
Grace makes self care rituals, infused with intention, available at your fingertips. This cozy winter blend is designed to revitalise your body, mind and soul in the cooler months. And this is how:

1. Create your own uplifting sanctuary by lighting the Grace Candle. Perfect all day around.
2. Carve out 30 minutes of self care time. Scan the QR code on candle to access our Add Goodness candle gazing ritual.
3. Breathe and take in the energy from the uplifting essential oils, while you melt your body into a gentle, restorative candle gazing meditation.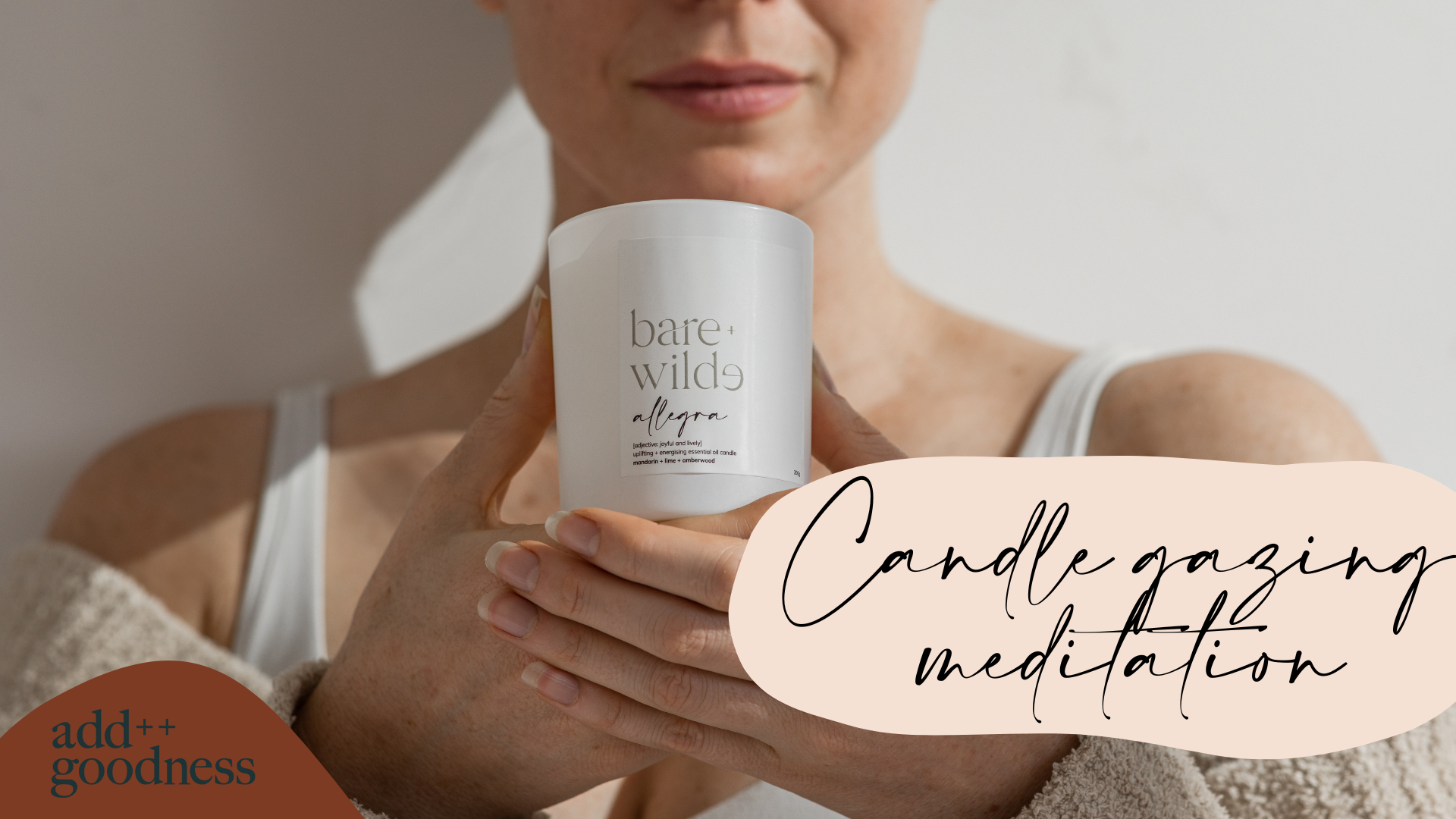 Guided self-care rituals at your fingertips
Grace is best paired with this guided candle gazing meditation created in partnership with Add Goodness:

Click video on the right to view sneak peek of this guided ritual.
SOULFUL RITUALS MEMBERSHIP
Join our community and become a Soulful Rituals Member
In a world where busy-ness is glorified, self care needs to be a priority and not be put on the back-burner.  We've curated the wellbeing tools and guided rituals you need to make self care more easeful and intentional each day. Become a Soulful Rituals Member and be surprised with a powerful rituals box delivered to your door each season, gain access to "members only" guided rituals, as well as weekly support in our community Facebook Group.